You Are Facing An Unbelievable Offer!
The World's Most Preferred
The Perfect "Everyday" Tactical Backpack! - NOW FREE!
The New Tactical Backpack! - NOW FREE!
Today, from THIS PAGE ONLY you can get the Evatac Assault Bag valued at $79.95 for free as a welcome gift when you join the VIP Survival Academy.
BUT, You've got to claim this offer right now as we only have a limited number of backpacks to give away and this offer is only available for a very limited time!
Don't miss out! Click the button below to claim your FREE TACTICAL BACKPACK!
$79.95 Value - Yours For FREE Today!
**Offer Only Available While Stock Lasts!**
"Dear Fellow Patriot,"
Are you looking for a lightweight, everyday backpack that's tough and has enough storage to hold all your gear?
How about a bag that looks great comfortable to wear and proudly displays the American flag!?
"Introducing the new Evatac Assault! It's FREE from this page only! Scroll down to get yours!"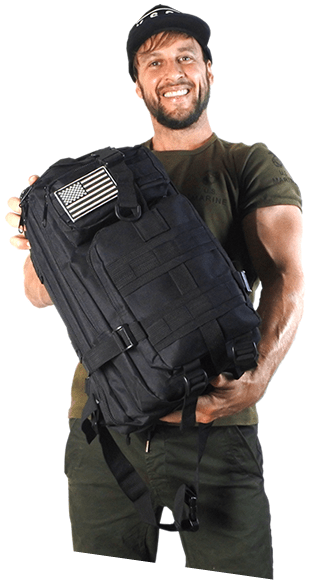 A Real Human is Waiting to Help You Now!
I promise, the Assault Bag is going to be your new favorite "every day" bag. It's lightweight and compact yet is large enough to carry all your gear.
It's also the perfect bag for the active - with chest and waist straps you will be totally supported and the bag won't bounce off your shoulders while running.
We've tested this bag on long hikes, rock climbing, camping, hunting trips, motorbike riding and many other outdoor activities and this bag passed all our hardcore stress tests all while being user friendly enough for every day use!
But, if you want one for FREE you've got to jump on this offer fast and get one right now because we have limited stock!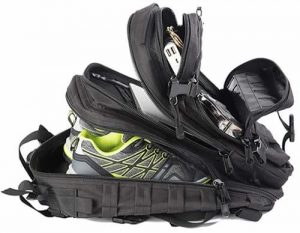 Style & Function
This bag has been designed with total function in mind yet we needed it to be stylish enough for every- use!
Each compartment position and size has been thought out to make this a functional day bag.  We've included 2 smaller compartments on the outer side for quick access.
Inside the bag, you will find multiple compartments of various sizes and we even have a secret back panel for sensitive documents or a tablet.
Quality Materials
Constructed from tough 1000D Poly and quad layer stitching on every panel makes the Assault Bag stand out from the rest!  
We also use FAT ZIPPER™ zips all round so the runners don't stick and are easy to slide at all times!
The outer panels of the bag are also lined it with high quality yet light-weight water proofing to keep you goods dry on a rainy day!
Comfort
If your using a backpack every-day the last thing you want is an uncomfortable bag that doesn't sit right.  We put a lot of effort into making this comfortable, but also keeping it compact and lightweight!
We included both chest and waist straps to offer maximum support and reduce bounce if you need to run!
WHY ARE WE GIVING AWAY OUR TOP SELLING TACTICAL BACKPACK WORTH $79.95 FOR FREE?
To be frank with you, it's a bribe. We're giving away the Evatac Assault Bag as part of our National Survival Awareness Campaign. Our goal is to educate and inform American families and provide them with the tactics to survive natural disasters and terrorist attacks plus improve self defense and wilderness skills.

That's why when you claim your FREE Evatac Assault Bag today you also get 14 days of totally free access to VIP Survival Academy! You will get instant online access our top of the line monthly newsletter (pictured above), you get access to exclusive survival and defense content, you get access to our huge vault of defense, out-door survival, and self-reliant books and videos! On top of that, we've teamed up with Ape Survival to give you 50% off their entire product range for life plus access to other great survival and defense items for free as a gear product tester! - "The content is insane and I wan't you to be part of our growing team!" - Survival John.
"READ ON TO SEE WHAT YOUR GOING TO LEARN & WHY VIP SURVIVAL ACADEMY WILL BE THE BEST INVESTMENT YOU'VE EVER MADE!"
Would You Survive?
Survival Training
Improve your wilderness and urban survival skills far beyond what you thought possible. Our team of experts will turn you into a hunter a gatherer and a total survival badass! You're going to learn things like...
# How To Kill For Your Next Meal
​# Wild Foods That Are Edible (This Is Lifesaving!)
# Pro Tips To Surviving Natural Disasters
​# How To Thrive In An Economy Collapse
​# How To Defeat Wild Predators
# ​Plus Much More Live Saving Survival Content!
Can You Fight?
Spec Op Defense
Self-defense is becoming more and more important. These days, knowing how to defend yourself against a larger attacker is essential! Our Military inspired fight and defense training will help you stay a step ahead of the bad guys! You will learn:
# ​Professional Attack & Defense Moves!
# ​NEW: Learn The "2 Second Knockout"
# ​Defending Knife Attacks
# ​​Military Defense Secrets For The Average Joe
# ​​Pro Gun Techniques For Ultimate Defense
# ​​Plus More Fighting & Family Defense Pro Tips!
Are You Prepared?
Family Prep Skills
Improve your wilderness and urban survival skills far beyond what you thought possible. Our team of experts will turn you into a hunter a gatherer and a total survival badass! You're going to learn things like...
# ​Meal Prepping & Storage Tips
# ​How To Prepare For Natural Disasters
# ​Weapons You Must Keep Handy
# ​​Become A Medic For Your Family
# ​​How to Build a Home Made Energy Source
​# ​How To Make A Water Purification System
# ​​Plus Many Other Prepping Tips!
- ORDER YOUR TACTICAL BACKPACK RIGHT HERE!!! -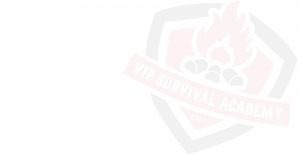 Today you just pay S/H and we will ship you the Evatac Assault Bag valued at $79.95 for free! You then get free 14-day access to the VSA Membership where you get instant access to all of the amazing content!
You also get 50% off everything store-wide at the Ape Survival store! After 14 days you pay the discount price of just $9.95/m to continue the benefits of the VSA. You are absolutely not locked into any contract what-so-ever and you can cancel at any time via email, phone or our live chat feature.
We've never offered full membership access for just $9.95/m before and I promise this offer will not be available for long!
It's one heck of a deal, but it can't last forever! So make sure you claim your FREE Evatac Assault Bag valued at $79.95 right now so you can get the huge benefits of VIP Survival Academy!
VALUED AT $79.95 - GET YOUR EVATAC ASSAULT BAG FOR FREE WHEN YOU JOIN THE VSA TEAM!
CLAIM YOUR FREE EVATAC ASSAULT BAG NOW!
Just pay $14.95 s&h then $9.95/m after your 14-day free VSA trial!
* 100% Secure & Safe Payments * When you Join VIP Survival Academy today and claim your free welcome gift, you get 14 days of full access to the membership. View the past 50+ Newsletters, view the locked survival, defense and firearm content plus take advantage of the 50% off store coupon! You can do all of this without paying a cent for 14 days! Then your membership is billed at the discounted rate of just $9.95/m! You can cancel your membership at any time and your are absolutely not locked into any contract what-so-ever! You can manage your membership by calling our friendly support team, sending an email or speak to us via our live chat feature.
Don't miss out,  get access to everything right now and just pay the small s&h fee for your Evatac Assault bag valued at $79.95!
60 DAY GUARANTEE
We know you're going to love the Evatac® Assault Bag and we fully stand by our products. That's why when you purchase your Assault Bag today we're offering a long 60-day, 100% money-back guarantee.
That means, if you're not happy with your purchase for any reason at all, just contact us and we will fully refund your purchase back to your account, no questions asked! NO hassles and NO Questions Asked!
"SEE WHAT OTHERS ARE SAYING ABOUT THE VIP SURVIVAL ACADEMY"
All testimonials are verified buyers and have provided feedback via our online feedback form.
Would you like to both help a refugee and claim your Free Tactical Backpack?
A portion of the proceeds of this sale will be used for the on-the-job training of the refugees and forcibly displaced people as defined by UNHCR.
This website is designed, optimized, and operated by a refugee.
*Americangunner has all rights and responsibility for this product.