You Are Facing An Unbelievable Offer!
The World's Most Preferred
The New Evatac™ Hybrid Duffel Bag! - NOW FREE!
The New Evatac™ Hybrid Duffel Bag! - NOW FREE!
Today, from THIS PAGE ONLY you can get the Evatac® Hybrid Duffel Bag valued at $59.95 FOR FREE!
No memberships, no recurring billing, and no hidden charges! Just cover the shipping fee and we will dispatch your free bag within 48 hours with FedEx!
BUT, You've got to claim this offer right now as we only have a limited number of duffels to give away!
Don't miss out! Click the button below to claim your FREE HYBRID DUFFEL BAG!
$59.95 Value - Yours For FREE Today!
Limited Time Offer! **Limited Stock**
"QUALITY WITH HYBRID TECHNOLOGY"
Constructed from premium 600D Oxford Cloth, quality zippers, and stitching, this bag has been built to last!
WHAT MAKES THIS A "HYBRID"?
The ability to quickly transform from a duffel to a sturdy, comfortable backpack with plenty of useful space!
It's so easy to do this conversion on the go, those longer walks and hikes will become a breeze with this new hybrid technology.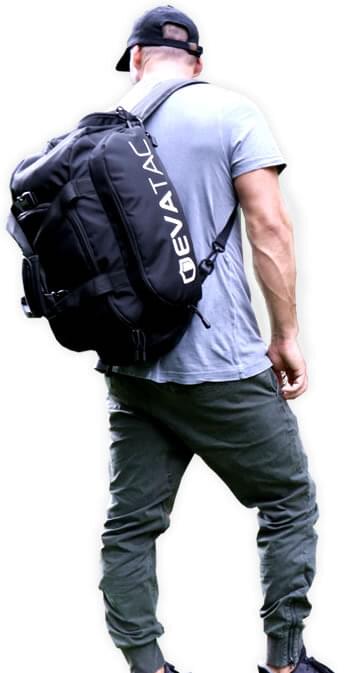 A Real Human is Waiting to Help You Now!
Simply put, the new Evatac® Hybrid Duffel Bag has been hailed as one of the BEST All-Purpose packs.
From the get-go this Duffel Bag was designed to be rugged, versatile, lightweight and have a high level of mobility. With the pure intention of designing a Duffel Bag fit for the Military. This Duffel Bag is loaded with features that really sets it apart from the competition! With a separate hidden compartment for shoes and other essentials, this bag is ready for anything.
Evatac® always takes pride in their workmanship and this Duffel has been built to handle even the most severe of scenarios. If you are looking for a great duffel bag, look no further. This is a high quality duffel that's the real deal! This will fit the bill for anything you will throw at it.
But, if you want one for FREE you've got to jump on this offer fast and get one right now because we have limited stock!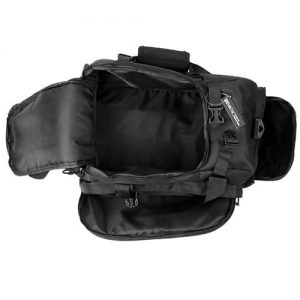 Style & Function
This pack has been designed with versatility in mind. Each step of the design has been thought out and proven useful. 
This duffel has several compartments of different sizes, making it fully functional regardless of how it's used. We've also included a shoe compartment that is vented, with enough space to fit a pair of shoes and clothes. 
No more foul odours spreading to your other items.
Within the bag you will find several compartments of various sizes, these are waterproofed for your convenience.
Quality with Hybrid Technology
Constructed from premium 600D Oxford Cloth and "Back-Stitching" on every panel makes this Duffel Bag stand out from the rest.
There really is no tearing this one! 
The Hybrid ability of this Duffel to transform into a sturdy Backpack incredibly useful. It's so easy to do this conversion on the go, those longer walks and hikes will become a breeze with this hybrid technology.
The outer panels of the bag are also lined it with high quality yet light-weight water proofing to keep you goods dry on a rainy day!
Comfort
This duffel bag has been designed with absolute comfort in mind. This pack can be carried via its sturdy padded handle. Its shoulder straps like any other regular duffel bag. 
Each compartment within this Duffel Pack has been woven to help with water-proofing, while also having amazing padding to make sure your items stay safe during travel. 
You really can throw anything at this Duffel and you can be confident that it'll keep working just as intended.
60 DAY GUARANTEE
We know you're going to love the Evatac® Duffel Bag and we fully stand by our products. That's why when you purchase your Duffel Bag today we're offering a long 60-day, 100% money-back guarantee.
That means, if you're not happy with your purchase for any reason at all, just contact us and we will fully refund your purchase back to your account, no questions asked! NO hassles and NO Questions Asked!
- ORDER YOUR HYBRID DUFFEL BAG RIGHT HERE!!! -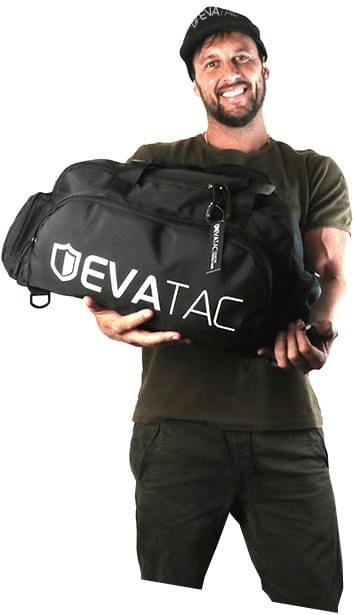 ENTER YOUR SHIPPING INFORMATION TO GET YOUR FREE BACKPACK
HOW TO PLACE YOUR ORDER
Please fill out your shipping details and click on the orange button to select your quantity.
We have various quantity options available with discount shipping when you order more than 1!
After you have selected your quantity please consider adding our special 1-time offers to your shipment.
When you are satisfied with your order click the orange button to continue.
NEED HELP WITH YOUR ORDER?
We are here to help you! If you need any assistance you can contact us via our live chat support. 
Order Today to Receive Expedited 2 Day FedEx Dispatch
LOW STOCK WARNING
- ORDER NOW!
 Shop safe with us! "No membership, no hidden charges or future billing.  Just cover the shipping and we will dispatch your new backpack within 48 hours from our warehouse located in Denver, Colorado, USA."
"SEE WHAT OTHERS ARE SAYING ABOUT EVATAC HYBRID DUFFEL BAG"
All testimonials are verified buyers and have provided feedback via our online feedback form.
How long does shipping take?
Due to extremely high demand there may be a dispatch delay of up to 2 business days. Depending on local shipping times this means you can expect to receive your order approximately 5 business days after placing your order. AG is working around the clock to pack and ship all orders as soon as possible and thank you for your patience during these incredibly stressful times.
Where does this product ship from?
AG stores and ships all products from their warehouse in Denver, Colorado, USA!
Why do I have to pay for shipping?
AG kindly asks their customers to cover the shipping fees because they are not a Government funded operation and they simply cannot afford to cover the cost of product and the shipping fees. AG charges you just enough for quicker shipper times!
Don't forget, today from THIS PAGE ONLY will you be able to claim your  FREE Duffel Bag. Valued at $59.95, totally FREE. Just cover s&H!
No memberships, no recurring billing, and no hidden charges! Just cover the shipping fee and AG will dispatch your free bag within 48 hours with FedEx!
Would you like to both help a refugee and claim your Free Duffel Bag?
A portion of the proceeds of this sale will be used for the on-the-job training of the refugees and forcibly displaced people as defined by UNHCR.
This website is designed, optimized, and operated by a refugee.
*Americangunner has all rights and responsibility for this product.